Dr. Yu Sato, who joined the Department of Biological Chemistry, Graduate School of Science and Technology for Innovation (Agriculture) as an assistant professor (Tenure-Track) on April 1, 2022, was selected as a recipient of the 3rd HIRAKU-Global Program on June 17. His laboratory is located on the 6th floor of the Yoshida Research and Education Building.
Dr. Sato has been conducting research on the mechanisms of environmental adaptation of microorganisms, particularly temperature adaptation. Microorganisms have been found in environments with a wide range of temperatures, from Antarctic salt lakes with sub-zero temperatures to deep-sea hydrothermal vents with temperatures exceeding 100$B!n(B. Dr. Sato is searching for and verifying the temperature adaptation mechanisms common to most microorganisms through the construction of a database that summarizes the temperature range in which microorganisms have been found to grow. In addition, he is also working to elucidate the specific temperature adaptation mechanisms of unique microorganism with two types of genes involved in protein synthesis, which were discovered during the construction of the database.
In recent years, he has also been engaged in the development of technologies that apply the environmental adaptation mechanisms of microorganisms such as research to improve the heat stress tolerance of industrially useful microorganisms and to develop biomolecules that can function in a wide range of temperatures.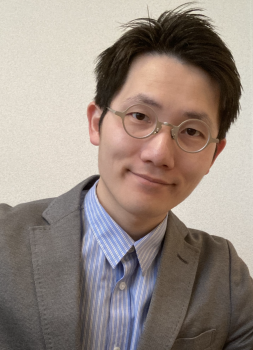 $B!!!!!!!!!!!!!!!!!!!!!!!!!!!!!!!!!!!!!!!!!!!!!!!!!!!!!!!!!!!!!!!!!!!!!!!!(B

$B!!!!!!!!!!!!!!!!!!!!(B